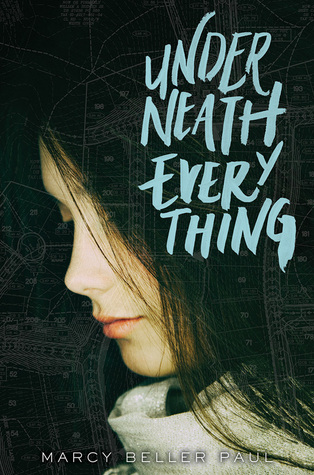 Mattie shouldn't be at the bonfire. She should be finding new maps for her collection, hanging out with Kris, and steering clear of almost everyone else, especially Jolene. After all, Mattie and Kris dropped off the social scene the summer after sophomore year for a reason.
But now Mattie is a senior, and she's sick of missing things. So here she is.
And there's Jolene: Beautiful. Captivating. Just like the stories she wove. Mattie would know; she used to star in them. She and Jolene were best friends. Mattie has the scar on her palm to prove it, and Jolene has everything else, including Hudson.
But when Mattie runs into Hudson and gets a glimpse of what could have been, she decides to take it all back: the boyfriend, the friends, the life she was supposed to live. Problem is, Mattie can't figure out where Jolene ends and she begins.
Because there's something Mattie hasn't told anyone—she walked away from Jolene over a year ago, but she never really left.
Poignant and provocative, Marcy Beller Paul's debut novel tells the story of an intoxicating—and toxic—relationship that blurs the boundary between reality and fantasy, love and loyalty, friendship and obsession.
Goodreads Summary
Have you ever stared across the room at the girl that "has it all," and wondered what you did differently to end up where you were? what if you had the chance to be "that girl" with the great popular friends, the gorgeous boyfriend, and life in the palm of your hand. Mattie is in this predicament and is standing at the two way fork that will make up her future.
This story was completely compelling yet I'm sure that anyone that read it would also agree that almost anyone can relate to it. We have all or are all going to be through high school eventually and there are some things that will never change about it. The fighting, the passive aggressive hatred, and the adventure of being a kid. Would I make the same decisions as Mattie in this book? No. I however enjoy reading about it like crazy. The author does an amazing job with her character development and capturing the essence of feuding teenagers.
4 Stars
Reviewed by Chris
This product or book may have been distributed for review, this in no way affects my opinions or reviews. COPYRIGHT © 2014 LIVE TO READ