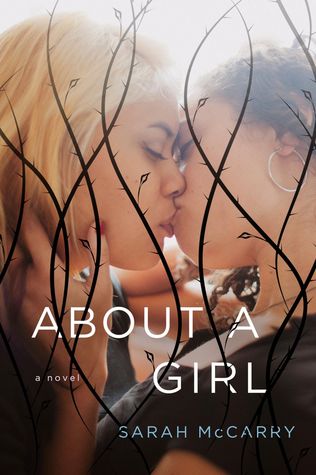 Eighteen-year-old Tally is absolutely sure of everything: her genius, the love of her adoptive family, the loyalty of her best friend, Shane, and her future career as a Nobel prize-winning astronomer. There's no room in her tidy world for heartbreak or uncertainty—or the charismatic, troubled mother who abandoned her soon after she was born. But when a sudden discovery upends her fiercely ordered world, Tally sets out on an unexpected quest to seek out the reclusive musician who may hold the key to her past—and instead finds Maddy, an enigmatic and beautiful girl who will unlock the door to her future. The deeper she falls in love with Maddy, the more Tally begins to realize that the universe is bigger—and more complicated—than she ever imagined. Can Tally face the truth about her family—and find her way home in time to save herself from its consequences?
Goodreads summary
This is the third installment in the Metamorphoses series and this book definitely continues with the same candor that the other two books set. You get the same odd quirkiness that the other books deliver and because of that I found it a little hard to get into the story. There are some redeeming factors that many would find charming though.
As someone who is usually on the uncomfortable side of reading in the LGBT genre, I have to say that this book does a great job at making the budding relationship very natural to read about. Tally and Maddy are very well portrayed as a believable couple with great moments and struggles just like everyone out there on the planet. Speaking on a note a little higher than the two lovers in the story, the book also does a great job at showing the diversity of the world today, and that superficial differences like sexuality and sexual identity can't cover up the issues that human beings face when in the dating world as a whole. There is so much that this book covers, that it may be overwhelming for some, but I encourage you to push past your squeamish bone in your body and give this story a try. It is fun and intense and still has a great message embedded that everyone should see.
3.5 Stars
Reviewed by Chris
This product or book may have been distributed for review, this in no way affects my opinions or reviews. COPYRIGHT © 2014 LIVE TO READ