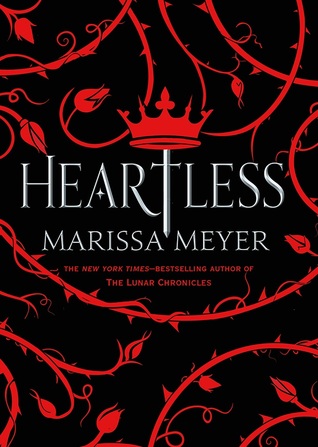 Long before she was the terror of Wonderland — the infamous Queen of Hearts — she was just a girl who wanted to fall in love.
Catherine may be one of the most desired girls in Wonderland, and a favorite of the yet-unmarried King of Hearts, but her interests lie elsewhere. A talented baker, all she wants is to open a shop with her best friend and supply the Kingdom of Hearts with delectable pastries and confections. But according to her mother, such a goal is unthinkable for the young woman who could be the next Queen.
At a royal ball where Cath is expected to receive the king's marriage proposal, she meets Jest, the handsome and mysterious court joker. For the first time, she feels the pull of true attraction. At the risk of offending the King and infuriating her parents, she and Jest enter into an intense, secret courtship.
Cath is determined to define her own destiny and fall in love on her terms. But in a land thriving with magic, madness, and monsters, fate has other plans.
Goodreads Summaray
Catherine isn't who readers think she is. People tend to demonize and dehumanize villains in movies and books. Catherine is a young woman full of hopes, dreams, and a desire to make something of herself. She knows what she wants out of life and is working towards it until a man-Jest-complicates it. When Jest arrives, Catherine begins to think of love. She ignores her mother's desire for her to be the Queen and begins to secretly hang out with Jest. As the two get closer, the risk that they will be exposed grows greater and the punishment will be terrible...
Catherine's character was fabulous. She was real and raw. Her passions ran high and she was a very strong female character. Jest, to be honest, didn't seem worthy of her all of the time. I did love the ending and I think he redeemed himself towards the end. I loved the secondary characters. They were similar to what I imagined they would be, but more. The touches of magic here and there and the Great Jabberwocky and the mystery behind the beast was fascinating. The book held my attention the entire time and I may go back and reread my copy.
5 Stars
This product or book may have been distributed for review, this in no way affects my opinions or reviews. COPYRIGHT © 2014 LIVE TO READ