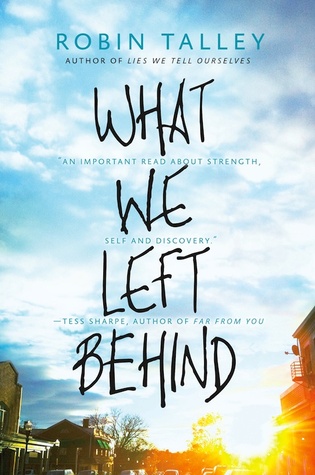 From the critically acclaimed author of
Lies We Tell Ourselves
comes an emotional, empowering story of what happens when love isn't enough to conquer all.
Toni and Gretchen are the couple everyone envied in high school. They've been together forever. They never fight. They're deeply, hopelessly in love. When they separate for their first year at college—Toni to Harvard and Gretchen to NYU—they're sure they'll be fine. Where other long-distance relationships have fallen apart, their relationship will surely thrive.
The reality of being apart, however, is a lot different than they expected. As Toni, who identifies as genderqueer, falls in with a group of transgender upperclassmen and immediately finds a sense of belonging that has always been missing, Gretchen struggles to remember who she is outside their relationship.
While Toni worries that Gretchen, who is not trans, just won't understand what is going on, Gretchen begins to wonder where she fits in Toni's life. As distance and Toni's shifting gender identity begins to wear on their relationship, the couple must decide—have they grown apart for good, or is love enough to keep them together?
Goodreads Summary
Everyone can think of that couple from high school that seems to have weathered it all through thick and thin and are "meant to be." It seems as though Toni and Gretchen are this couple as they finish their senior year of high school however they go to different colleges and both begin to discover things about their selves that may not be conducive to them staying together. Now they find themselves at a crossroads, and they need to decide if staying together is the best choice for their future selves.
There are so many real life topics that are touched on in this book that are completely relevant to today's society. Beyond the idea of a failing long distance relationship in college, we get introduced to the idea of a man identifying himself with a gender group called "genderqueer." I had never heard this term before this book, so I had to look it up and do some research, however it is interesting. I feel bad for people who struggle with gender identity, and this is something that Toni faces as he enters college. On top of these ideas, you see a lot of what its like to move away from home into your first year at college and begin to find yourself. As much as some might try to avoid it, many people change when they go away to school. The author does a great job at portraying this and telling a great story. Check out this book, its worth a read.
3.5 Stars
Reviewed by Chris
This product or book may have been distributed for review, this in no way affects my opinions or reviews. COPYRIGHT © 2014 LIVE TO READ