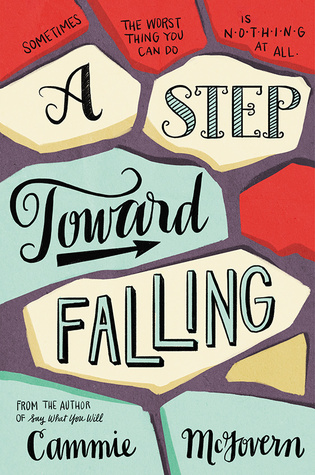 Cammie McGovern follows up her breakout young adult debut,
Say What You Will
, with this powerful and unforgettable novel about learning from your mistakes, and learning to forgive. Told in alternating points of view,
A Step Toward Falling
is a poignant, hopeful, and altogether stunning work that will appeal to fans of Jennifer Nevin, Robyn Schneider, and Jandy Nelson.
Emily has always been the kind of girl who tries to do the right thing—until one night when she does the worst thing possible. She sees Belinda, a classmate with developmental disabilities, being attacked. Inexplicably, she does nothing at all.
Belinda, however, manages to save herself. When their high school finds out what happened, Emily and Lucas, a football player who was also there that night, are required to perform community service at a center for disabled people. Soon, Lucas and Emily begin to feel like maybe they're starting to make a real difference. Like they would be able to do the right thing if they could do that night all over again. But can they do anything that will actually help the one person they hurt the most?
Goodreads Summary
We have all probably done something in life that we are not proud of. It may have been small or something that makes us hang our head in shame for months or even years. Some people live their lives trying very hard to avoid having this moment by doing good things and always watching their actions. Emily is one of those people but finds herself in a bad situation that forces her to do some community service when she doesn't help a classmate with developmental disabilities.
This is a story about paying for your mistakes and coming out with a better view on life and the world. I liked the fact that Emily and Lucas seem to develop remorse for what happened and want to take it further by helping all people in general. I like that the author makes the story more real by making this a gradual change. The duo does their service and begin to improve, then realize there is still work to be done, and improve more. This story will make you look deeper within yourself and realize the things you can improve.
3.5 Stars
Reviewed by Chris
This product or book may have been distributed for review, this in no way affects my opinions or reviews. COPYRIGHT © 2014 LIVE TO READ