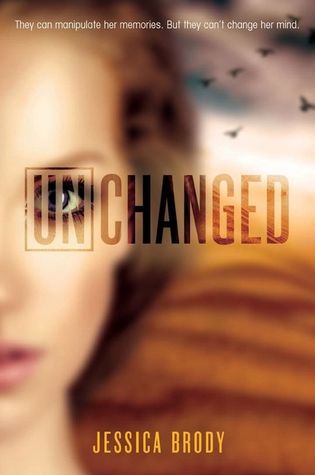 After returning to the Diotech compound and undergoing an experimental new memory alteration, Seraphina is now a loyal, obedient servant to Dr. Alixter and the powerful company that created her. Happy and in love with Kaelen, another scientifically-enhanced human designed to be her perfect match, Sera's history with a boy named Zen is just a distant memory from a rebellious past she longs to forget.
But as Sera and Kaelen embark on a nationwide tour to promote Diotech's new product line—a collection of controversial genetic modifications available to the public—Sera's mind starts to rebel. She can't stop the memories of Zen from creeping back in.
As more secrets are revealed, more enemies are uncovered, and the reality of a Diotech-controlled world grows closer every day, Sera will have to choose where her true loyalties lie, but it's a choice that may cost her everything she's ever loved.
Goodreads Summary
The idea of memory alteration has existed from the beginning of time. Most of us have one, and some of us have many memories that we feel that we could do without remembering for eternity. This story takes it a step further and dives into the idea of human design by restructuring human memories to make obedient beings. You can imagine the issues that would ensue from such an idea being carried out.
I loved the premise behind this book and the chaos that it creates when the "science experiment" hits the fan. We can always try to forget bad times but memories will never truly disappear. Repressed memories that end up resurfacing is the topic that gives this story its true flare and will keep your attention. I loved reading on as the seemingly successful company ends up unraveling before the public's eyes. You are in for a real thrill ride of a story. Please check this book out and give it the attention it deserves.
5 Stars
Reviewed by Chris
This product or book may have been distributed for review, this in no way affects my opinions or reviews. COPYRIGHT © 2014 LIVE TO READ