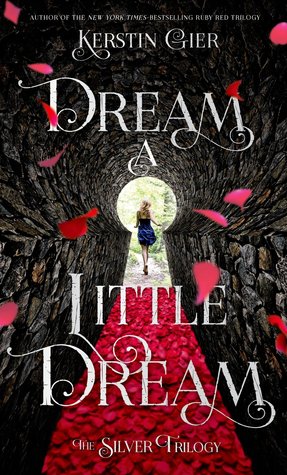 Mysterious doors with lizard-head knobs. Talking stone statues. A crazy girl with a hatchet. Yep, Liv's dreams have been pretty weird lately. Especially this one where she's in a graveyard at night, watching four boys perform dark magic rituals.
The really weird thing is that Liv recognizes the boys in her dream. They're classmates from her new school in London, the school where's she's starting over because her mom has moved them to a new country (again). But they seem to know things about her in real life that they couldn't possibly know, which is mystifying. Then again, Liv could never resist a good mystery. . . .
Goodreads Summary
I absolutely loved this book. It's ideal for the upcoming Spring season and a really quick read. I love the idea of walking through peoples' dreams and slipping into them via doors. Liv is a great main character. She's smart, funny, quirky, and a little on the awkward side. The reader gets the opportunity to see her develop and encounter her first boyfriend/real relationship. Liv is put in the middle of a rock and a hard place when boys who go to her school convince her to help them with a strange demonic ritual. She loves the idea of a good mystery, but this one might have gotten out of hand.
Liv's character was fantastic. I really felt like I would like her if I met her in real life. She was someone I could relate to. She has a great sense of humor...which is great because she definitely utilized it in some of the situations in this book. The other characters added to the overall mystery, intrigue, and romance. I think this book is perfect for young adult/teen readers.
4 Stars
This product or book may have been distributed for review, this in no way affects my opinions or reviews. COPYRIGHT © 2014 LIVE TO READ