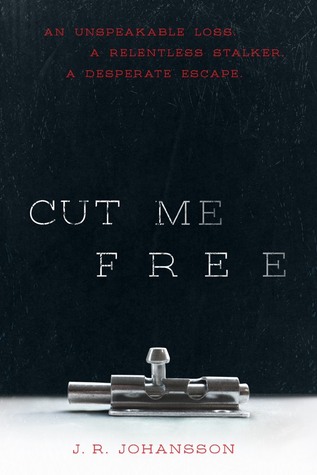 Seventeen-year-old Charlotte barely escaped from her abusive parents. Her little brother, Sam, wasn't as lucky. Now she's trying to begin the new life she always dreamed of for them, but never thought she'd have to experience alone. She's hired a techie-genius with a knack for forgery to remove the last ties to her old life. But while she can erase her former identity, she can't rid herself of the memories. And her troubled history won't let her ignore the little girl she sees one day in the park. The girl with the bruises and burn marks.

That's when Charlotte begins to receive the messages. Threatening notes left in her apartment--without a trace of entry. And they're addressed to Piper, her old name. As the messages grow in frequency, she doesn't just need to uncover who is leaving them; she needs to stop whoever it is before anyone else she loves ends up dead.
Goodreads Summary
It's hard to imagine being the child of a abusive parents, but J.R. Johansson will take the reader into the mind of an abused child. Charlotte is now free from her abusive past, but the remnants and scars still affect her. She sees a little girl in the park who looks like she may be being abused and has to make a difficult but necessary decision. Not long after, Charlotte is harassed by some unknown stalker who seems to know her from her "old life." Charlotte has a mystery on her hands and the stakes are high.
I thought Charlotte's character was impressive. She adapts well and comes off as brave and intelligent. Cam, Charlotte's love interest, was a fun but unnecessary addition. I thought he fell for her awfully fast and there wasn't too much development of their relationship. The plot moved along very quickly and the high stakes of the mystery kept the pages turning quickly. This book is recommended to young adult/teens.
3 1/2 Stars
This product or book may have been distributed for review, this in no way affects my opinions or reviews. COPYRIGHT © 2014 LIVE TO READ