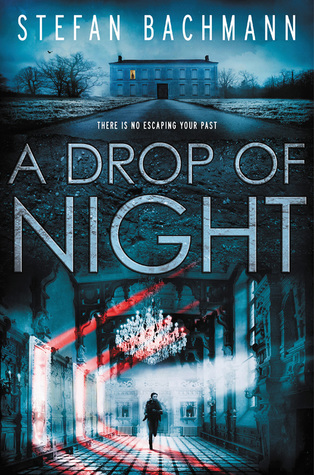 Seventeen-year-old Anouk has finally caught the break she's been looking for—she's been selected out of hundreds of other candidates to fly to France and help with the excavation of a vast, underground palace buried a hundred feet below the suburbs of Paris. Built in the 1780's to hide an aristocratic family and a mad duke during the French Revolution, the palace has lain hidden and forgotten ever since. Anouk, along with several other gifted teenagers, will be the first to set foot in it in over two centuries.

Or so she thought.

But nothing is as it seems, and the teens soon find themselves embroiled in a game far more sinister, and dangerous, than they could possibly have imagined. An evil spanning centuries is waiting for them in the depths. . .

A genre-bending thriller from Stefan Bachmann for fans of The Maze Runner and Joss Whedon's The Cabin in the Woods.

You cannot escape the palace.

You cannot guess its secrets.
Goodreads Summary
This book both confused the heck out of me and made it impossible for me to put it down. The scenes flowed into each other so perfectly that I never felt like the chapter was truly over. Anouk, adopted at a young age, has never fit into her family. She has tried to run away...with disastrous results. When she is offered a chance to participate in the excavation of an antique palace, she jumps at the chance . However, what she finds is not dust, but something(s) very much alive.
Anouk's character was mysterious. There was always something more to her than met the eye. She discovers qualities and traits about herself during the book, as well, adding to the complication. The other characters were no less intriguing and somehow the author ties them all together in the end. One of the characters technically dies before the book is even a quarter over. The rooms of the palace are scary and booby-trapped. This book reminded me of a horror movie I once watched where people had to make it out alive despite near guaranteed fatality. I was surprised at the ending and enjoyed the flashbacks of what really happened in the palace a long time ago. I liked how the author tied in a historical event, as well. This book is recommended to young adult/adult horror/thriller readers.
4 Stars
This product or book may have been distributed for review, this in no way affects my opinions or reviews. COPYRIGHT © 2014 LIVE TO READ