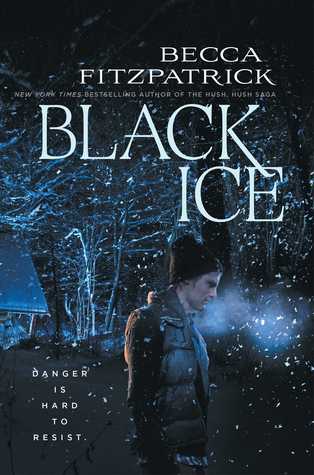 Danger is hard to resist in this sexy thriller from Becca Fitzpatrick, the
New York Times
bestselling author of the Hush, Hush saga.
Brit Pheiffer has trained to backpack the Teton Range, but she isn't prepared when her ex-boyfriend, who still haunts her every thought, wants to join her. Before Britt can explore her feelings for Calvin, an unexpected blizzard forces her to seek shelter in a remote cabin, accepting the hospitality of its two very handsome occupants;but these men are fugitives, and they take her hostage.
Britt is forced to guide the men off the mountain, and knows she must stay alive long enough for Calvin to find her. The task is made even more complicated when Britt finds a chilling evidence of a series of murders that have taken place there and in uncovering this, she may become the killer's next target.
But nothing is as it seems, and everyone is keeping secrets, including Mason, one of her kidnappers. His kindness is confusing Britt. Is he an enemy? Or an ally?
Black Ice
is
New York Times
bestselling author Becca Fitzpatrick's riveting romantic thriller set against the treacherous backdrop of the mountains of Wyoming. Falling in love should never be this dangerous.
Goodreads Summary
I have wondered what it might be like to backpack across a mountain area before, but I have yet to try! Britt and her ex-boyfriend (seems weird, doesn't it?) decide to backpack across the Teton Range. I think the reader should be able to tell that between backpacking and ex-boyfriend...things are going to go wrong. She looks for a place to stay and instead finds a place to hide a body...literally. Britt has to decide how to outsmart her possibly murderous captives while figuring out the motives of Mason, a captor who seems to be overly kind.
I did like Britt's character though I thought she was a bit silly, at times. She doesn't always make the best decisions, she is resourceful, and she is resilient. It seems weird to me to explore feelings for a captor. I don't get why she wants her ex-boyfriend around (though I have no exes so maybe I just don't understand). The other characters were interesting and complex and added to the story. The book does have a very fast-paced plot. Overall, I would recommend this to young adult/teen readers.
4 Stars
This product or book may have been distributed for review, this in no way affects my opinions or reviews. COPYRIGHT © 2014 LIVE TO READ