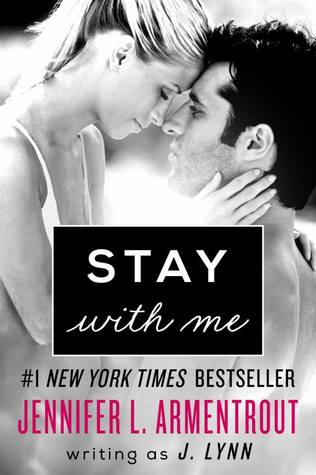 At 21, Calla hasn't done a lot of things. She's never been kissed, never seen the ocean, never gone to an amusement park. But growing up, she witnessed some things no child ever should. She still carries the physical and emotional scars of living with a strung-out mother, Mona—secrets she keeps from everyone, including her close circle of college friends.
Goodreads Summary
Vote for your favorite song:
#1 New York Times bestselling author J. Lynn's latest New Adult novel STAY WITH ME goes on sale September 23rd, and she's giving readers the chance to pick their favorite Jamestown Story song for her new book trailer! Jamestown Story provided the songs for the trailers for Wait For You and Be With Me, and have given J. Lynn access to three songs to choose from for the STAY WITH ME trailer. We'd love if you could pop over to listen to the songs and cast your vote (voting closes this coming Thursday, August 7), and help us spread the word about this fun opportunity!
A quick rundown:
Who: J Lynn is the #1 New York Times bestselling author of Wait for You, Be With Me, and the upcoming STAY WITH ME, and Jamestown Story is the awesome band she's featured in her past book trailers!
What: A fun poll and a chance to be a part of J. Lynn's Stay With Me book campaign
When: You can vote from now until Thursday, August 7
Why: Because we can't wait to read STAY WITH ME!!
This product or book may have been distributed for review, this in no way affects my opinions or reviews. COPYRIGHT © 2014 LIVE TO READ