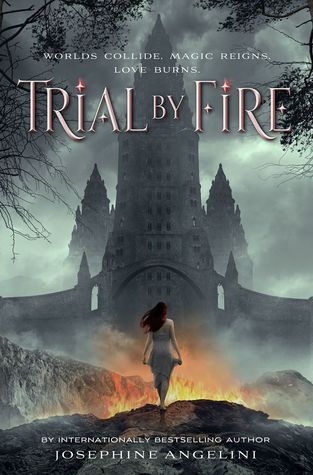 Love burns. Worlds collide. Magic reigns.
This world is trying to kill Lily Proctor. Her life-threatening allergies keep her from enjoying many of the experiences that other teenagers take for granted...which is why she is determined to enjoy her first (and perhaps only) high-school party. But Lily's life never goes according to plan, and after a humiliating incident in front of half her graduating class Lily wishes she could just disappear.
Suddenly Lily is in a different Salem - one overrun with horrifying creatures and ruled by powerful women called Crucibles. Strongest and cruellest of all the Crucibles is Lillian . . . Lily's identical other self in this alternate universe. This new version of her world is terrifyingly sensual, and Lily is soon overwhelmed by new experiences.
Lily realizes that what makes her weak at home is exactly what makes her extraordinary in New Salem. It also puts her life in danger. Thrown into a world she doesn't understand, Lily is torn between responsibilities she can't hope to shoulder alone, and a love she never expected.
But how can Lily be the saviour of this world when she is literally her own worst enemy?
Goodreads Summary
Witches, alternative universes, and a combination of old and new Salem make for an exciting story that will definitely capture readers of all walks of life. Whether you are a history buff or, someone who truly enjoys reading on the supernatural there is an appeal for you in these pages.
I really enjoyed the alternative universe in the story. The idea that there is another version of yourself running around somewhere is mostly disconcerting but vastly interesting when viewed in a certain light. I liked comparing the two "selves" of Lily throughout the story and how their lives collided in ways that neither would have thought. I also really felt for her character and everything that she faced in the story especially when her worst enemy is her alter ego. This is definitely worth a read.
4 Stars
*Reviewed by Chris*
This product or book may have been distributed for review, this in no way affects my opinions or reviews. COPYRIGHT © 2014 LIVE TO READ