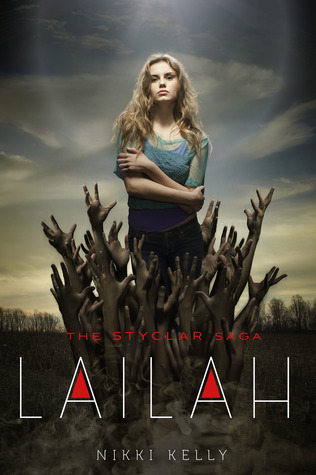 The girl knows she's different. She doesn't age. She has no family. She has visions of a past life, but no clear clues as to what she is, or where she comes from. But there is a face in her dreams – a light that breaks through the darkness. She knows his name is Gabriel.
On her way home from work, the girl encounters an injured stranger whose name is Jonah. Soon, she will understand that Jonah belongs to a generation of Vampires that serve even darker forces. Jonah and the few like him, are fighting with help from an unlikely ally – a rogue Angel, named Gabriel.
In the crossfire between good and evil, love and hate, and life and death, the girl learns her name: Lailah. But when the lines between black and white begin to blur, where in the spectrum will she find her place? And with whom?
Gabriel and Jonah both want to protect her. But Lailah will have to fight her own battle to find out who she truly is.
Goodreads Summary
This is a classic take on heaven versus hell with a more modern twist. Lailah is a girl that is confused on who she is and where she came from and her "angels and demons" are not helping. Gabriel and Jonah are two guys in her life right now trying to get Lailah's attention and she needs to figure out which team she is playing for. It is a great story with many plot twists that will keep you interested and intrigued.
I liked the parallels in this book to biblical story lines with contemporary add-ons. It really kept the book fresh and exciting compared to other "heaven vs. hell" stories out there. Lailah is believable yet still retains her supernatural aura as though she is meant for something more than mere mortal life. I love how she knows that something fishy is going on but needs to retrace her steps piecing the parts back into the puzzle. Gabriel and Jonah add another twist that truly keeps the story interesting and puts a whole new meaning to the good vs bad love triangle we have seen many times before.
3.5 Stars
*Reviewed by Chris*
This product or book may have been distributed for review, this in no way affects my opinions or reviews. COPYRIGHT © 2014 LIVE TO READ