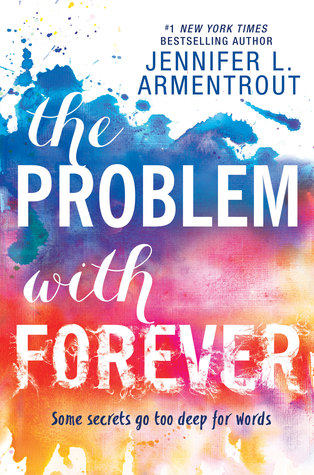 For some people, silence is a weapon. For Mallory "Mouse" Dodge, it's a shield. Growing up, she learned that the best way to survive was to say nothing. And even though it's been four years since her nightmare ended, she's beginning to worry that the fear that holds her back will last a lifetime.
Now, after years of homeschooling with loving adoptive parents, Mallory must face a new milestone—spending her senior year at public high school. But of all the terrifying and exhilarating scenarios she's imagined, there's one she never dreamed of—that she'd run into Rider Stark, the friend and protector she hasn't seen since childhood, on her very first day.
It doesn't take long for Mallory to realize that the connection she shared with Rider never really faded. Yet the deeper their bond grows, the more it becomes apparent that she's not the only one grappling with the lingering scars from the past. And as she watches Rider's life spiral out of control, Mallory faces a choice between staying silent and speaking out—for the people she loves, the life she wants, and the truths that need to be heard.
Goodreads Summary
Mallory and Rider shared a foster home growing up, but were separated when Mallory's arms were badly burned. Mallory, adopted by wealthy doctors, and Rider, adopted by a sweet woman living in a dangerous neighborhood, cross paths once again in high school. Rider instantly falls for her all over again, going so far as to dump his current girlfriend. Mallory still appears damaged by what happened and has trouble speaking in public. The book centers around gang violence, speech class, and sweet romance.
Mallory's character was nice enough. A lot of the time her cowardice and lack of action annoyed me. She did begin to grow a spine at the end of the book. Rider's character followed the typical bad boy. At one point his and Mallory's relationship goes sour because he is "afraid of exposing her to his world." I liked Mallory's friend, Ainsley. She was very brave about a bad diagnosis. I did love that Mallory and Rider were essentially each other's first loves. I like that the author didn't try to make it seem like she was his seventh attempt. It was interesting that the book was written in a high school fashion. It felt like Mallory had written the book which annoyed me sometimes and made the book feel more like I was in the high school setting myself. Overall, this was an okay summer read.
3 Stars
This product or book may have been distributed for review, this in no way affects my opinions or reviews. COPYRIGHT © 2014 LIVE TO READ