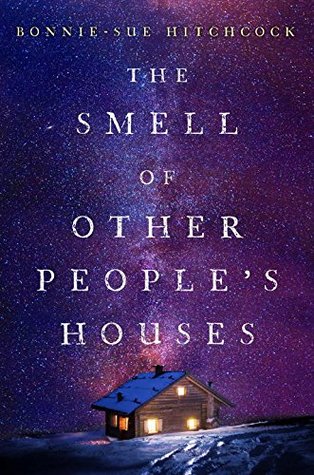 In Alaska, 1970, being a teenager here isn't like being a teenager anywhere else. Ruth has a secret that she can't hide forever. Dora wonders if she can ever truly escape where she comes from, even when good luck strikes. Alyce is trying to reconcile her desire to dance, with the life she's always known on her family's fishing boat. Hank and his brothers decide it's safer to run away than to stay home—until one of them ends up in terrible danger.

Four very different lives are about to become entangled.
Goodreads Summary
I love intricate plots that slowly unfold and this book delivered. This book will enable the reader to get to know each character and their stories. The setting was unusual-Alaska-and a fun and refreshing chance of pace. Although the book was short, the reader will come away feeling as if he/she learned something important and can apply that knowledge to their own life. The themes range from pregnancy, runaways, violence, etc... Even with the book being a short read, the author manages to explain, allow the problem to sink in, and reconcile the differing issues the characters experience.
I liked each character for their different strengths and weaknesses. They seemed very real to me. They were not the idealized version of themselves, but were portrayed as flawed and malleable. The ending surprised the heck out of me. I didn't see every aspect of it coming. Reading from multiple viewpoints can be challenging, but in this book it was rewarding and the characters were easy to separate out from each other. This book would be a great addition for a teen/young adult growing library.
4 Stars
Blog Tour:
2/16 The Young Folks
2/18 Jessabella Reads
2/19 Across the Words
2/20 The Hiding Spot
2/21 Pretty Good Gatsby
2/22 Once Upon a Twilight
2/23 The Reading Nook Reviews
2/24 The Social Potato
2/25 The Cover Contessa
2/26 Irish Banana
2/27 Waste Paper Prose
2/28 Page Turners Blog
2/29 Collected Works
3/1 Live to Read

3/2 Supernatural Snark
This product or book may have been distributed for review, this in no way affects my opinions or reviews. COPYRIGHT © 2014 LIVE TO READ