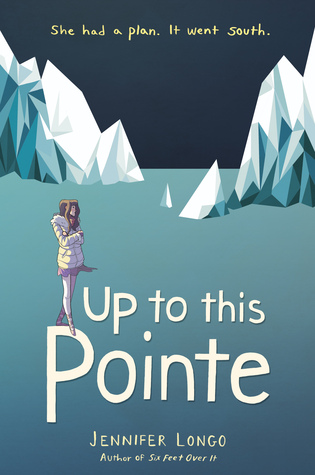 A refreshingly original contemporary YA, unlike anything readers have seen before. Perfect for fans of Jandy Nelson, John Corey Whaley, and Libba Bray.
She had a plan. It went south.
Harper is a dancer. She and her best friend, Kate, have one goal: becoming professional ballerinas. And Harper won't let anything—or anyone—get in the way of The Plan, not even the boy she and Kate are both drawn to.
Harper is a Scott. She's related to Robert Falcon Scott, the explorer who died racing to the South Pole. So when Harper's life takes an unexpected turn, she finagles (read: lies) her way to the icy dark of McMurdo Station . . . in Antarctica. Extreme, but somehow fitting—apparently she has always been in the dark, dancing on ice this whole time. And no one warned her. Not her family, not her best friend, not even the boy who has somehow found a way into her heart.
Goodreads Summary
Harper is a beautiful dancer, but she is quickly finding out that dancing your entire life is not a recipe to becoming a professional. When Kate is gravitating to The Plan (a life plan they both created when they were younger) and Harper's odds of completing The Plan are looking a bit impossible, Harper decides to go to Antarctica. Once in Antarctica she allows herself to grieve and consider her options. She makes new friends and learns new facts; she gradually comes around to the idea that ballet isn't everything.
Harper is an interesting character. She is dedicated and passionate about ballet. A smart, hardworking girl should be guaranteed a spot in a premier ballet company, but what if she isn't? I don't know how I would feel if I were Harper. Throughout the book (and flashbacks to her life before Antarctica), I enjoyed getting to know her and the author included the ideal secondary characters to flesh out the story. I wasn't entirely expecting the ending and liked how all of the loose ends were neatly tied up. Overall, this book is recommended to young adult/teen readers and anyone who is a fan of ballet!
4 Stars
This product or book may have been distributed for review, this in no way affects my opinions or reviews. COPYRIGHT © 2014 LIVE TO READ