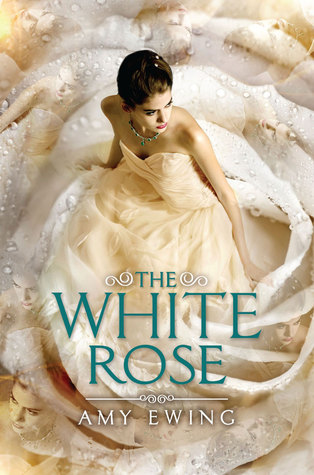 Violet is on the run. After the Duchess of the Lake catches Violet with Ash, the hired companion at the Palace of the Lake, Violet has no choice but to escape the Jewel or face certain death. So along with Ash and her best friend, Raven, Violet runs away from her unbearable life of servitude.
But no one said leaving the Jewel would be easy. As they make their way through the circles of the Lone City, Regimentals track their every move, and the trio barely manages to make it out unscathed and into the safe haven they were promised—a mysterious house in the Farm.
But there's a rebellion brewing, and Violet has found herself in the middle of it. Alongside a new ally, Violet discovers her Auguries are much more powerful than she ever imagined. But is she strong enough to rise up against the Jewel and everything she has ever known?
The White Rose is a raw, captivating sequel to The Jewel that fans won't be able to put down until the final shocking moments.
Goodreads Summary
It's a good idea to reread
The Jewel
prior to reading this book. The White Rose picks up right where The Jewel left off. The reader will reacquaint his/herself with Violet, Raven, and Ash. Violet and Ash have more than a few cutesy scenes; they grow in their relationship though I have to admit I became a little tired of the predictable dialogue the two had. The plot was fairly fast-paced, but I think it was easy to figure out what was going to happen next. The author does address any queries the readers had from The Jewel, but after finishing this book I was left with even more.
Violet's character was "meh" for me. She became more of a lovey dovey girl rather than a strong heroine. Ash's character didn't develop for me. I wanted Violet to stand on her own two feet. The supporting characters were pretty well developed and I would like to get to know some of them more in the next book in the series. Overall, this book is recommended to young adult/teen readers.
4 Stars
This product or book may have been distributed for review, this in no way affects my opinions or reviews. COPYRIGHT © 2014 LIVE TO READ