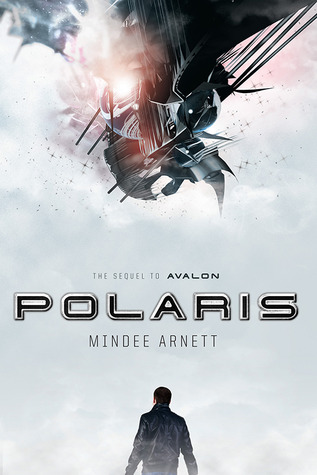 Jeth Seagrave and his crew of mercenaries are pulled into one last high-stakes mission in this breathtaking sequel to Mindee Arnett's fascinating and fast-paced sci-fi thriller Avalon.
Jeth Seagrave and his crew are on the run. The ITA, still holding Jeth's mother in a remote research lab, is now intent on acquiring the metatech secrets Jeth's sister Cora carries inside her DNA, and Jeth is desperate to find the resources he needs to rescue his mother and start a new life outside the Confederation. But the ITA is just as desperate, and Jeth soon finds himself pursued by a mysterious figure hell-bent on capturing him and his crew—dead or alive.
With nowhere to run and only one play left, Jeth enters into a bargain with the last person he ever thought he'd see again: Daxton Price, the galaxy's newest and most fearsome crime lord. Dax promises to help Jeth, but his help will only come at a price—a price that could mean sacrificing everything Jeth has fought for until now.
The conclusion to the story Mindee Arnett began in her acclaimed novelAvalon, Polaris is a dangerous journey into the spaces between power and corruption, life and death, the parts of ourselves we leave behind, and the parts we struggle to hold on to.
Goodreads Summary
I love a good story where a tech company is trying to chase down information that they believe is theirs. They are hell bent on getting what they want no matter what the cost is and no matter how many resources they need to use up in the path of destruction. This is a story that has been told many times in a lot of the same ways, however this sequel is definitely gripping and will hold your attention in new ways unlike other books out there.
I really liked the mafia type dealings that are central to the plot of the story. It gives that underworld type feel and keeps that "always watch your back" feeling going throughout the book. The author uses this to keep the intensity going and carries it through the book very well. I in general love books about stories that involve and always on the run plot. It keeps the story moving and before you know it, you regret that the book is over, and you want more. The twist where the information was inside the DNA of a character was fun and I loved that as well. You should definitely take a look at this book because it was a lot of fun and will appeal to many different types of readers.
3.5 Stars
Reviewed by Chris
This product or book may have been distributed for review, this in no way affects my opinions or reviews. COPYRIGHT © 2014 LIVE TO READ