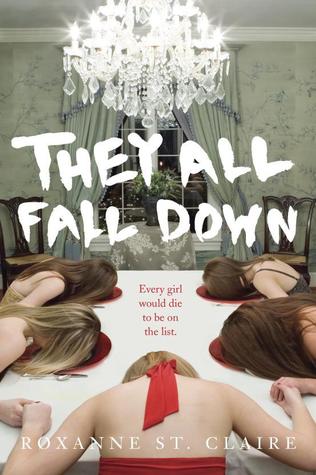 Pretty Little Liars meets Final Destination in this YA psychological thriller that will have readers' hearts racing right till the very end!
Every year, the lives of ten girls at Vienna High are transformed.
All because of the list.
Kenzie Summerall can't imagine how she's been voted onto a list of the hottest girls in school, but when she lands at number five, her average life becomes dazzling. Doors open to the best parties, new friends surround her, the cutest jock in school is after her.
This is the power of the list. If you're on it, your life changes.
If you're on it this year? Your life ends.
The girls on the list have started to die, one by one. Is it a coincidence? A curse? Or is the list in the hands of a killer?
Time is running out for Kenzie, but she's determined to uncover the deadly secret of the list...before her number's up.
Goodreads Summary
I absolutely adore the show Pretty Little Liars and I was really excited to review this book. Personally, I didn't think I would ever want to be on a list with anything like "hottest girls" in the headline. I liked how Kenzie's life dramatically changed and, with the popularity change, came change with a little more of a murderous intent. Kenzie discovers that the girls on the list are beginning to die and as her elation turns to fear she must attempt to solve the mystery or become the killer's latest victim.
I really loved Kenzie's character. She reminded me of a blend of Aria and Emily from
Pretty Little Liars
with a little bit of the intelligent and analytical Spencer thrown in. She was driven and brave. The other characters rounded out the book to create a true mystery that had me turning the pages until the bitter end. I have to admit...I was very surprised by the ending and this book takes great judgement of character. Are you up for the challenge? This book is recommended to young adult/teen readers.
4 Stars
Find this book:
Amazon
Barnes and Noble
The Book Depository
GIVEAWAY: (USA)
Follow this blog via GFC or another way if you cannot follow via GFC and leave a comment with your name and email! Good luck!
This product or book may have been distributed for review, this in no way affects my opinions or reviews. COPYRIGHT © 2014 LIVE TO READ