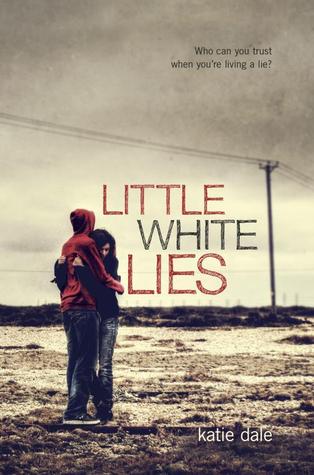 Fans of Pretty Little Liars will be ensnared in this tale of deceit.
The first time Lou meets mysterious Christian, she knows he is The One. But Christian is hiding a terrible secret. Why does he clam up every time Lou asks about his past? Why doesn't he have any family photos, and why does he dye his blond hair black? When Christian's house goes up in flames, his tires are slashed, and he flees for his life, Lou insists on going with him. But as Christian's secret is unveiled in front of the whole world, it seems everything he's ever told Lou is a lie. Can what the media are saying about him really be true? Should Lou trust him? Or is she in grave danger? And what if their accidental meeting wasn't an accident at all...?
"
Gripping
whodunit."—
Kirkus Reviews
"
Spellbinding
. . . . The amazingly well-thought-out plot and strong characters make this selection a great addition to any library, from junior high through young adult."—
VOYA
Goodreads Summary
Have you ever met someone and instantly known that he/she is The One for you? When this happens, most of us think immediately of happily ever after and the ease of falling in love...we don't think of our loved one holding back from us and not revealing portions of their life. Lou, unfortunately, experiences the latter and she begins to doubt her love for him in the wake of his secrets being exposed. The reader will follow Lou's powerful journey of love, loss, and uncertainty.
I really enjoyed Lou's character. I didn't peg her as the "swooning maiden" and I was not disappointed. She had a few secrets of her own that the reader must digest over the course of the novel and was
reminiscent
of Emily from Pretty Little Liars. I didn't like her instant infatuation with Christian, but I can try to understand the "love at first sight" clause. I wasn't so sure about Christian. Anyone with that much to hide I would rather avoid. As a love interest, he definitely was lacking; I would have preferred to feel like I really knew him and could believe why Lou loved him so much. The plot was interesting and not completely impossible to buy. I did think that the book got a tad too dramatic in places. Overall, this book is great for teen/young adult readers.
3 1/2 Stars
GIVEAWAY:
Leave a comment with your name and email answering the question-have you ever withheld the truth from someone important to you (we're not talking white lies here)?
This product or book may have been distributed for review, this in no way affects my opinions or reviews. COPYRIGHT © 2014 LIVE TO READ