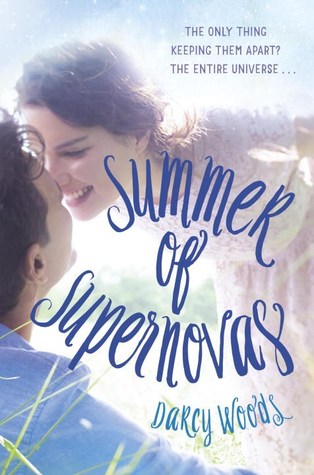 Fans of Jennifer E. Smith and Jenny Han will fall in love with this heartfelt and humor-laced debut following one girl's race to find the guy of her cosmic dreams.
When zodiac-obsessed teen Wilamena Carlisle discovers a planetary alignment that won't repeat for a decade, she's forced to tackle her greatest astrological fear: The Fifth House—relationships and love.
But when Wil falls for a sensitive guitar player hailing from the wrong side of the astrology chart, she must decide whether a cosmically doomed love is worth rejecting her dead mother's legacy and the very system she's faithfully followed through a lifetime of unfailing belief.
Goodreads Summary
Wil is a girl that is destined to find love in the world. Her mother left her with a method to finding her soulmate that uses the astrological chart, and instructions to follow this method like her life depends on it. She sets out to find her perfect match and ends up falling for a guy that doesn't fit into the chart. Then there is another guy in the picture, and heated opinions are flying around about who Wil should choose. Will she go with the "safe choice" and follow her dead mother's astrological chart, or the guy that she has natural sparks for?
This book is full of familial and friendly quarreling over which guy is the best guy for Wil to end up with. As I was reading it, I found myself really feeling for the internal struggle that she felt when deciding to go with her mother's guidance or what she truly feels in her heart. I have never faced this predicament myself but I have seen first hand when someone can't decide whether it is more important to please her family or please herself. The war the envelopes between the two boys later in the book is an epic affair and definitely one of the apexes of tension in the story. The author does an amazing job at capturing the awkward feelings along with the internal struggle in this scene. This is a good romantic story that is told in an atypical way compared to most other YA heart throb books out there. The element of astrology also adds an interesting flare that will keep those excited that hold an interest in this topic. All in all, the book is just plain fun, and you won't put it down until you finish the last page.
4 Stars
Reviewed by Chris
This product or book may have been distributed for review, this in no way affects my opinions or reviews. COPYRIGHT © 2014 LIVE TO READ