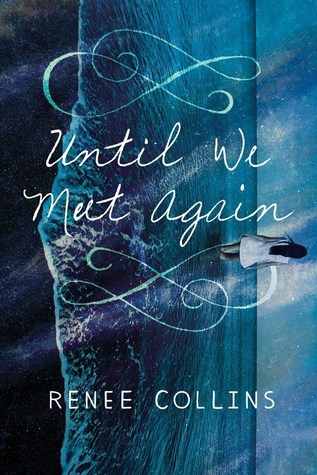 They exist in two different centuries, but their love defies time
Cassandra craves drama and adventure, so the last thing she wants is to spend her summer marooned with her mother and stepfather in a snooty Massachusetts shore town. But when a dreamy stranger shows up on their private beach claiming it's his own—and that the year is 1925—she is swept into a mystery a hundred years in the making.
As she searches for answers in the present, Cassandra discovers a truth that puts their growing love—and Lawrence's life—into jeopardy. Desperate to save him, Cassandra must find a way to change history…or risk losing Lawrence forever.
Goodreads Summary
The pretty cover sucked me in. Cassandra is from present day and Lawrence is from 1925. On a day at the beach, Cassandra discovers that the beach is a special place that allows her to interact with people-Lawrence in particular-from 1925. She is a drama queen-one of her most agitating and annoying traits. I hated how she was a bit ridiculous towards her parents and had moments of needing to be the center of attention. Lawrence was a standard love interest. He almost overdid it though. At times, the romance felt forced and a bit of a farce. There were definitely cheesy bits. I didn't always feel like Cassandra and Lawrence were 100% in love.
I did like the story and the idea of catching glimpses from the past by going to certain places. I would love to be Cassandra in that case and I don't think she truly appreciated that ability. Overall, the book was an OK read and I did enjoy certain parts. Romance readers of the young adult/teen sector would likely appreciate this book.
3 Stars
This product or book may have been distributed for review, this in no way affects my opinions or reviews. COPYRIGHT © 2014 LIVE TO READ