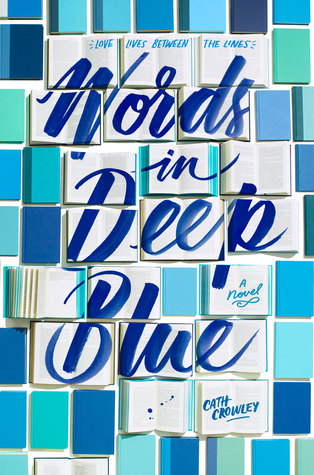 Years ago, Rachel had a crush on Henry Jones. The day before she moved away, she tucked a love letter into his favorite book in his family's bookshop. She waited. But Henry never came.
Now Rachel has returned to the city—and to the bookshop—to work alongside the boy she'd rather not see, if at all possible, for the rest of her life. But Rachel needs the distraction. Her brother drowned months ago, and she can't feel anything anymore.
As Henry and Rachel work side by side—surrounded by books, watching love stories unfold, exchanging letters between the pages—they find hope in each other. Because life may be uncontrollable, even unbearable sometimes. But it's possible that words, and love, and second chances are enough.
Goodreads Summary
I loved the concept behind this book despite not really liking all of the characters. Rachel left a letter for Henry on the day she moved that announced that she loved him after all of their years of friendship. When he never responded to her declaration she decided that she was done with him. They remained that way for years until she returns to work side by side with him (not entirely willingly). He accuses her of becoming a long lost best friend and she responds with snark, too. I loved their playful dialogue and the clear sexual tension between the two.
Henry and his on-again off-again girlfriend broke up recently and Rachel still had loose ends back home with a guy named Joel. Henry still believed that his girlfriend, Amy, would come back to him. Despite all of these obstacles, Henry and Rachel still found a way back to each other. I did find it highly aggravating that they both seemed so blind to each other's desire for each other and Henry's inability to accept that Amy might just be using him. I actually loved the bookstore and the Letter Library. It sounds so amazing that people can write letters to each other and leave them in books and get responses. I loved thinking about that happening in bookstores around me. The ending was sweet and exactly how I expected it to end. The secondary characters involved were also pretty entertaining. Overall, I found this a nice, quick read.
4 Stars
This product or book may have been distributed for review, this in no way affects my opinions or reviews. COPYRIGHT © 2014 LIVE TO READ