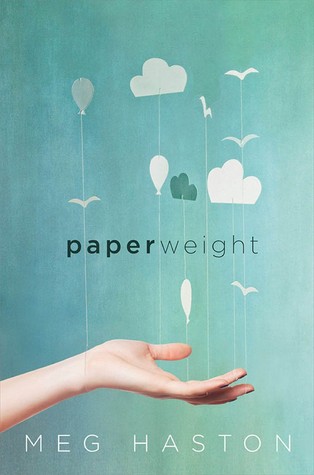 Seventeen-year-old Stevie is trapped. In her life. In her body. And now in an eating-disorder treatment center on the dusty outskirts of the New Mexico desert.
Life in the center is regimented and intrusive, a nightmare come true. Nurses and therapists watch Stevie at mealtime, accompany her to the bathroom, and challenge her to eat the foods she's worked so hard to avoid.
Her dad has signed her up for sixty days of treatment. But what no one knows is that Stevie doesn't plan to stay that long. There are only twenty-seven days until the anniversary of her brother Josh's death—the death she caused. And if Stevie gets her way, there are only twenty-seven days until she too will end her life.
In this emotionally haunting and beautifully written young adult debut, Meg Haston delves into the devastating impact of trauma and loss, while posing the question: Why are some consumed by their illness while others embark on a path toward recovery?
Goodreads Summary
This was a very difficult book to put down. I really connected with Stevie on a personal level. She plans on dying on the anniversary of her brother's death. She isn't thinking about the toll her death will take on her already bereaved parents or how her death will affect her friends. The author makes it very clear that Stevie is in pain. This book wasn't just about a girl with an eating disorder; the novel also touched on the themes of familial death and depression. Suicidal thoughts, depression, a brother dying, an anorexic girl, etc...should make for a depressing book, but this book also contains maudlin humor and sarcasm.
The reader will both like Stevie as well as look at her askance. She has understandable moments of rudeness and can be very sour, at times. I really loved following Stevie on her journey back to health and realization that she is an important person and that she deserves to love herself. My favorite portions of the book included Stevie's memories of her brother and how he acknowledged her eating disorder. I really understood why he was so important to her. Overall, this is a poignant novel aimed at young adult readers.
4 Stars
This product or book may have been distributed for review, this in no way affects my opinions or reviews. COPYRIGHT © 2014 LIVE TO READ