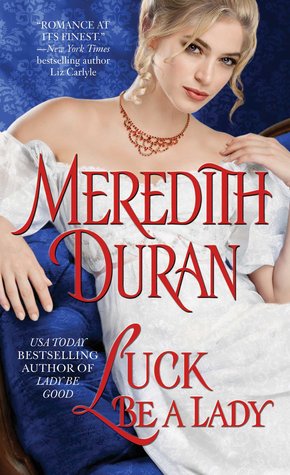 Romance sizzles between a famous heiress and an infamous crime lord in this fourth sexy novel in the Rules for the Reckless series from the USA Today bestselling author of Fool Me Twice.
The Wallflower
They call her the "Ice Queen." Catherine Everleigh is London's loveliest heiress, but a bitter lesson in heartbreak has taught her to keep to herself. All she wants is her birthright—the auction house that was stolen from her. To win this war, she'll need a powerful ally. Who better than infamous and merciless crime lord Nicholas O'Shea? A marriage of convenience will no doubt serve them both.
The Crime Lord
Having conquered the city's underworld, Nick seeks a new challenge. Marrying Catherine will give him the appearance of legitimacy—and access to her world of the law-abiding elite. No one needs to know he's coveted Catherine for a year now—their arrangement is strictly business, free from the troubling weaknesses of love. Seduction, however, is a different matter—an enticing game he means to ensure she enjoys, whether she wishes to or not...
Goodreads Summary
I love romance books. They allow for an easy escape from reality to an imaginative world I wish I could find a way into now and then. Catherine and Nick both have something the other wants. Catherine will provide him with a good name and Nick will help her get her birthright back. I could tell that they were perfect for each other right from the start, but they took a little longer to see that. I loved how Catherine slowly opened up to Nick and it was really interesting to learn more about Nick's past.
Catherine was an "Ice Queen," but the reader won't find it hard to get to know her. Her determination and love for her heritage shines through. Nick was a rough and tumble rogue; his mysterious demeanor only made me want to read more about him. The plot in this book was fairly fast-paced with a few slower parts here and there. Overall, this book is recommended to adult romance readers!
4 Stars
GIVEAWAY!
Please leave a comment with your email for a chance to win these autographed books (books 2,3, and 4)! (USA)
ABOUT THE AUTHOR: MEREDITH DURAN
is the author of eight previous novels, including
The Duke of Shadows
(winner of the Gather.com First Chapters Romance Writing Competition);
Wicked Becomes You
(included on the Woman's World List of Best Beach Reads for Summer 2010), and the
USA TODAY
bestseller
Fool Me Twice
. She blames Anne Boleyn for sparking her lifelong obsession with British history, and for convincing her that princely love is no prize if it doesn't come with a happily-ever-after. She enjoys collecting old etiquette manuals, guidebooks to nineteenth-century London, and travelogues by intrepid Victorian women. Visit her at MeredithDuran.com, or catch up with her on Twitter: @meredithduran and Facebook: AuthorMeredithDuran.
Buy buttons for Luck Be A Lady:
This product or book may have been distributed for review, this in no way affects my opinions or reviews. COPYRIGHT © 2014 LIVE TO READ