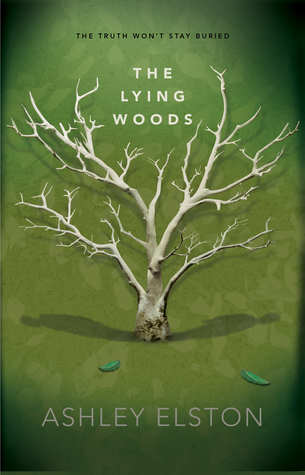 Owen Foster has never wanted for anything. Then his mother shows up at his elite New Orleans boarding school cradling a bombshell: his privileged life has been funded by stolen money. After using the family business, the single largest employer in his small Louisiana town, to embezzle millions and drain the employees' retirement accounts, Owen's father vanished without a trace, leaving Owen and his mother to deal with the fallout.
Owen returns to Lake Cane to finish his senior year, where people he can barely remember despise him for his father's crimes. It's bad enough dealing with muttered insults and glares, but when Owen and his mother receive increasingly frightening threats from someone out for revenge, he knows he must get to the bottom of what really happened at Louisiana Frac--and the cryptic note his father sent him at his boarding school days before disappearing.
Owen's only refuge is the sprawling, isolated pecan orchard he works at after school, owned by a man named Gus who has his own secrets--and in some ways seems to know Owen better than he knows himself. As Owen uncovers a terrible injustice that looms over the same Preacher Woods he's claimed as his own, he must face a shocking truth about his own past--and write a better future.
Goodreads Summary
I can't imagine what it would be like to find out that my parents' lives were a lie. It's made worse for the main character, Owen, who lives in a small town with many whispers. His mom and he have to deal with his father's web of lies and a completely new lifestyle. The author captures the palpable tension and undercurrent of wariness perfectly. Owen is a well-written character who will instantly capture the readers' sympathies. I wish I knew an Owen in real life. He reminded me of the prototypical gentleman. His love for his mother and even for his father (despite his betrayal) was endearing. I liked his commitment to candor and dedication to family/friends. The other characters in the novel were intriguing, but I didn't find any as memorable as Owen. There haven't been many books in young adult fiction that focused on a young man's relationship with his mother and portrayed it so healthfully.
I like a good mystery and the author was very good at creating one. The novel's title truly fit the plot of the book. Although it may sound trite and like the character Dr. House from a sitcom, everybody lies. I liked the cadence of the writing style and the quick pace of the plot. The author is very descriptive with the setting and characters to the point where I could picture many scenes from the book. I think the ending will stick with me for a while.
4 Stars
This product or book may have been distributed for review, this in no way affects my opinions or reviews. COPYRIGHT © 2014 LIVE TO READ