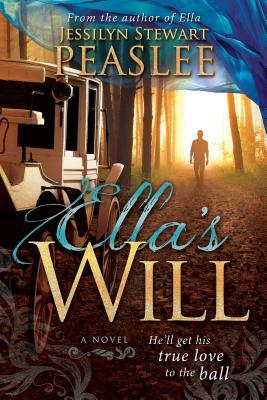 Will Hawkins is just a mere stable boy. How can he ever think to woo Ella, his once-wealthy childhood friend who is stubbornly independent, especially when his competition is the prince? Without any magic or fairy godmothers, Will must show Ella that he is her true prince charming in this perspective twist of the Cinderella story.
Goodreads Summary
I wasn't sure I would like the book when I learned that Will, who was in love with Ella, was going to help her win her prince despite loving her himself. However, Will's own character redeemed the plot for me. He was kind, genuine, and caring...a true friend. Ella needs a prince in her life and Will thinks that she deserves the best. Through obstacles and plot twists, he helps her carry out her plans and fulfill her role as "Cinderella."
I didn't read the other book from Ella's point of view, but Will's point of view was often heart-breaking. He truly loved Ella and wanted the best for her. The ending was not entirely surprising and it didn't make me too sad. I liked how Ella and Will were such good friends. They didn't experience "insta-love" or jump into any physical relationship. This would be a fun read for teens and young adults.
4 Stars
This product or book may have been distributed for review, this in no way affects my opinions or reviews. COPYRIGHT © 2014 LIVE TO READ