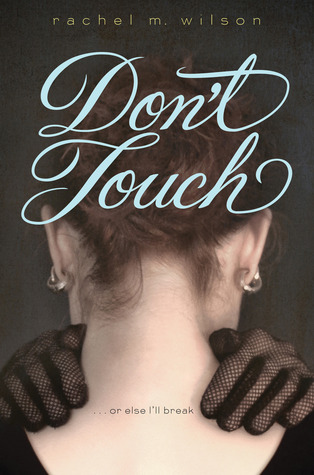 A powerful story of a girl who is afraid to touch another person's skin, until the boy auditioning for Hamlet opposite her Ophelia gives her a reason to overcome her fears.
Step on a crack, break your mother's back. Touch another person's skin, and Dad's gone for good.
Caddie can't stop thinking that if she keeps from touching another person's skin, her parents might get back together... which is why she wears full-length gloves to school and covers every inch of her skin.
It seems harmless at first, but Caddie's obsession soon threatens her ambitions as an actress. She desperately wants to play Ophelia in her school's production of Hamlet. But that would mean touching Peter, who's auditioning for the title role—and kissing him. Part of Caddie would love nothing more than to kiss Peter—but the other part isn't sure she's brave enough to let herself fall.
Perfect for fans of Laurie Halse Anderson, this debut novel from Rachel M. Wilson is a moving story of a talented girl who's fighting an increasingly severe anxiety disorder, and the friends and family who stand by her.
Goodreads Summary
Have you ever wanted that leading role in the school play so badly that you would do anything to get it? Ophelia has to do that plus more when she has to get over he deepest darkest fears and anxieties to achieve her dreams. She would have to touch and kiss Peter and shoe just doesn't know if she can bring her brain to meet what herself truly wants.
Seeing Ophelia's struggles with her anxiety about touching others makes you really feel for her problems. You can see a girl that really wants to be in her school play, however her past problems hold her back from really being able to do so fully. She is worried that if she touches anyone, that bad things will happen to her family because of her parents separation. Maybe if she would have gotten some help with her problems, things would have been different but this is where she is. She is doing her best to get by with what she has available to her. The bumps and bruises along the way make for a thrillingly psychological and intriguing. This is a great YA romance with a twist that many of you readers would love.
4 Stars
*Reviewed by Chris*
This product or book may have been distributed for review, this in no way affects my opinions or reviews. COPYRIGHT © 2014 LIVE TO READ