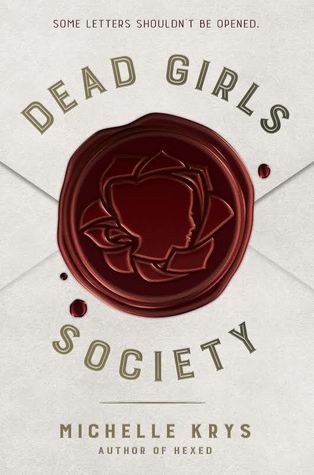 You are cordially invited to participate in a game of thrills and dares. Tell no one, and come alone. If you dare.

Hope is sick of everyone treating her like she's breakable. Sure, she has cystic fibrosis (basically really bad lungs), but she's tired of being babied by her mom and her overprotective best friend, Ethan, not to mention worrying about paying for her expensive medication and how she's going to afford college. And she's bored with life in her run-down New Orleans suburb.

When an invitation arrives from a mysterious group that calls itself the Society, Hope jumps at the chance for some excitement. This could be her ticket out. All she has to do is complete a few dares and she might win some real money.

But the Society isn't all it seems . . . and soon Hope finds that playing the game isn't a choice—it's a requirement.
Goodreads Summary
Hope has cystic fibrosis. The nasty genetic lung disease has a way of making her appear fragile and incapable, but Hope loves to dispel people of that notion. When she receives an invitation to join the Society she decides to give it a try. As the dares start to come in, Hope soon realizes that she is way over her head. Once you dip your toe in the water, you simply must dive in.
Hope's character was well-developed. She came off as a bit conceited in some ways. I liked her determination and how she wanted to help her mom and was focused on college and aspirations. Her cystic fibrosis is mentioned throughout the book, but not over stated (which is something I wouldn't have minded). I could tell the author had done the research necessary to make her character accurately display the disease and potential mental/physical side effects. The other characters were mainly in the society and will become immediate suspects to the reader. I literally could not figure out who did the crime and was kept guessing until the bitter end. The ending itself surprised the heck out of me. The author does a wonderful job of making it nearly impossible for the reader to figure out the mystery and even throws in confusing events/people here and there. I am definitely looking forward to reading more from this author.
4 Stars
This product or book may have been distributed for review, this in no way affects my opinions or reviews. COPYRIGHT © 2014 LIVE TO READ