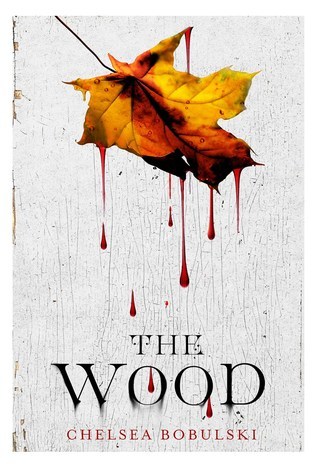 After her father goes missing in the woods that they protect, Winter tries to seek the truth in what happened, why the wood is changing, and what it all has to do with the arrival of a mysterious stranger in this thrilling YA debut.
When Winter's dad goes missing during his nightly patrol of the wood, it falls to her to patrol the time portals and protect the travelers who slip through them. Winter can't help but think there's more to her dad's disappearance than she's being told.
She soon finds a young man traveling in the wood named Henry who knows more than he should. He believes if they can work together to find his missing parents, they could discover the truth about Winter's dad.
The wood is poisoned, changing into something sinister—torturing travelers lost it. Winter must put her trust in Henry in order to find the truth and those they've lost.
Bobulski's eerie debut is filled with friendship, family, and the responsibilities we choose and those we do not.
Goodreads Summary
I was lucky enough to pick this one up at NCTE. This novel reminds me so much of Victoria Schwab's The Archived with a twist. Winter's father disappears one day in the Woods that he carefully guards . Winter knows that this is no accident. Her father was thorough in his work. Winter, now the new caretaker of the Woods and of the "time travelers" who appear within it, smells foul play. When a mysterious boy repeatedly tries to enter into her world, Winter investigates and discovers that there are problems within the Council that oversees the Wood that could result in world destruction.
I loved Winter's character. Her dedication to her family and unwillingness to give up on her father and the Woods was admirable. I like that she tried so hard to do a good job and, at a young age, was very open-minded. Henry functioned as the love interest and stubborn thorn in her side for most of the novel. Their relationship bitter sweet and short lived (somewhat, you'll have to read the book to see!). I liked how it developed organically and didn't feel rushed. The author kept the relationship firmly behind the main plot. I liked how the romance flitted in and out of the main focus: the Woods. Overall, I found this book to be an excellent and rewarding read.
4 Stars
This product or book may have been distributed for review, this in no way affects my opinions or reviews. COPYRIGHT © 2014 LIVE TO READ