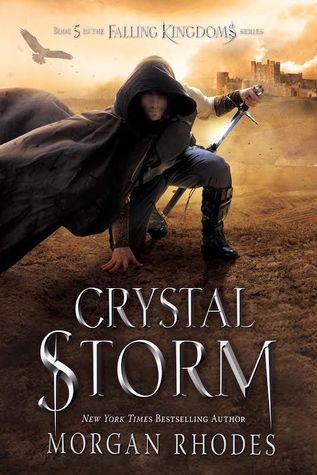 An epic clash between gods and mortals threatens to tear Mytica apart . . . and prove that not even the purest of love stands a chance against the strongest of magic.
MAGNUS and CLEO are forced to test the strength of their love when Gaius returns to Mytica claiming he's no longer the King of Blood but a changed man seeking redemption.
LUCIA, pregnant with the child of a Watcher, has escaped the clutches of the unhinged fire god. Her powers are dwindling as she goes forth to fulfill a prophecy that will keep her baby safe . . . but could mean her demise.
JONAS treks back to Mytica with a plan to overtake Amara, but fate takes hold when he runs into the beautiful Princess Lucia and joins her on her perilous journey.
AMARA has taken the Mytican throne, but with no way to unleash the water magic trapped within her stolen crystal, she'll never be able to seize glory and get sweet revenge.
And what kind of darkness will descend--and who will be safe--after Prince Ashur reveals the dangerous price he paid to cheat death?
Goodreads Summary
I really enjoyed this book. Magnus and Cleo are torn between consumating their love and Cleo's belief that she will suredly die in childbirth. Jonas and Amara are still going head to head. Lucia is pregnant with an impossibly fast-growing child. I actually had trouble keeping track of all of the characters in this book. They had dynamic and developed characters, but it would be a good idea to read more slowly or start from the beginning of the series if you're anything like me! The author continues the plot from the novel before and the new plot tendrils develop and slowly infiltrate the main premise.
I loved the relationship between Magnus and Cleo. They were probably my favorite characters with Amara coming in second mostly for her tempestuous personality. Magnus and Cleo have the kind of relationship that will make the typical person jealous. Magnus is sweet and super caring and Cleo has a calm, nurturing presence. Lucia spent the majority of the novel pregnant and with dubious maternal instinct. It's hard to portray such an action-packed plot in a short review, but this book is worth grabbing online or at a bookstore!
4 Stars
This product or book may have been distributed for review, this in no way affects my opinions or reviews. COPYRIGHT © 2014 LIVE TO READ