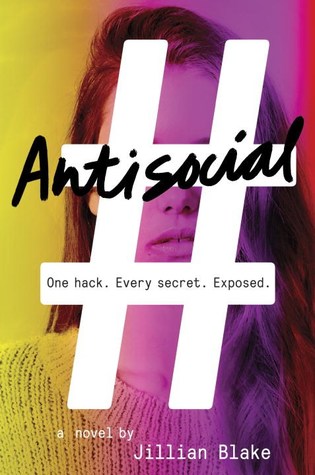 6 hours and 30 minutes
Alexandria Prep is hacked in this whodunit set in the age of social media and the cloud.
Senior spring at Alexandria Prep was supposed to be for sleeping through class and partying with friends. But for Anna Soler, it's going to be a lonely road. She's just been dumped by her gorgeous basketball star boyfriend—with no explanation. Anna's closest friends, the real ones she abandoned while dating him, are ignoring her. The endearing boy she's always had a complicated friendship with is almost too sympathetic.
But suddenly Anna isn't the only one whose life has been upended. Someone is determined to knock the kings and queens of the school off their thrones: one by one, their phones get hacked and their personal messages and photos are leaked. At first it's funny—people love watching the dirty private lives of those they envy become all too public.
Then the hacks escalate. Dark secrets are exposed, and lives are shattered. Chaos erupts at school. As Anna tries to save those she cares about most and to protect her own secrets, she begins to understand the reality of our always-connected lives:
Sometimes we share too much.
Goodreads Summary
Anna has an anxiety disorder. That disorder combined with high school and mean girls and boys isn't a good combo. When another student starts targeting other students for online (and eventually public) humiliation, Anna knows it won't be long before her friends are next. Anna's entire life is altered by this one's students cyber bullying. As Anna and her friends try to track down the perpetrator more and more students' secrets are revealed to dizzying effects.
I liked Anna's character for the most part. She had her flaws and she was obnoxious, at times, but she also felt very real and easy to sympathize with. I myself have been the victim of cyber bullying (in my case by a bunch of adult women who were certifiably insane) and know that it is a difficult subject. I actually think the book has an important message: anything online can and might be used against you and is very likely not "private." Anna's friends were fairly well-developed, interesting characters. I read this entire book in less than a day. I was very surprised by the ending and feel that the author hid the surprises very, very well.
5 Stars
This product or book may have been distributed for review, this in no way affects my opinions or reviews. COPYRIGHT © 2014 LIVE TO READ