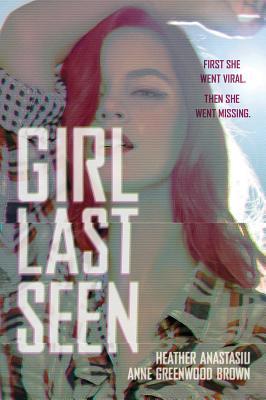 Kadence Mulligan's star was rising. She and her best friend, Lauren DeSanto, watched their songs go viral on YouTube, then she launched a solo career when a nasty throat infection paralyzed Lauren's vocal chords. Everyone knows Lauren and Kadence had a major falling-out over Kady's boyfriend. But Lauren knows how deceptive Kadence could be sometimes. And nobody believes Lauren when she claims she had nothing to do with the disappearance. Or the blood evidence As the town and local media condemns Lauren, she realizes the only way to clear her name is to discover the truth herself. Lauren slowly unravels the twisted life of Kadence Mulligan and sees that there was more to her than she ever knew. But will she realize she's unknowingly playing a part in an elaborate game to cover up a crime before it's too late?"
Goodreads Summary
If you enjoy mysteries then you'll find this a quick read. Kadence (so punny for this musical book!) and Lauren were very successful when they sang together, but they turn into frenemies. Kadence treated Lauren horribly and wasn't a very nice character, in general. It wasn't fun to read about such a colossal bully. The book has four different viewpoints and, at times, it was a little difficult to piece together. The authors were masters at keeping me guessing and subtly suggesting different perpetrators as to who made Kadence disappear. I really thought that the ending was surprising and that I wouldn't have necessarily guessed it.
Kadence's character wasn't a favorite of mine. She was nasty, pushy, and the stereotypical mean girl. Lauren was kinder, but I don't know if I would want her as a friend either. There were a lot of surprising twists in this book and the characters seemed to develop with the twists. I found the plot intriguing and I was surprised that the mystery was drawn out for so long (although it was gratifying in the end). Overall, this book is recommended to young adult/adult readers.
3 1/2 Stars
This product or book may have been distributed for review, this in no way affects my opinions or reviews. COPYRIGHT © 2014 LIVE TO READ